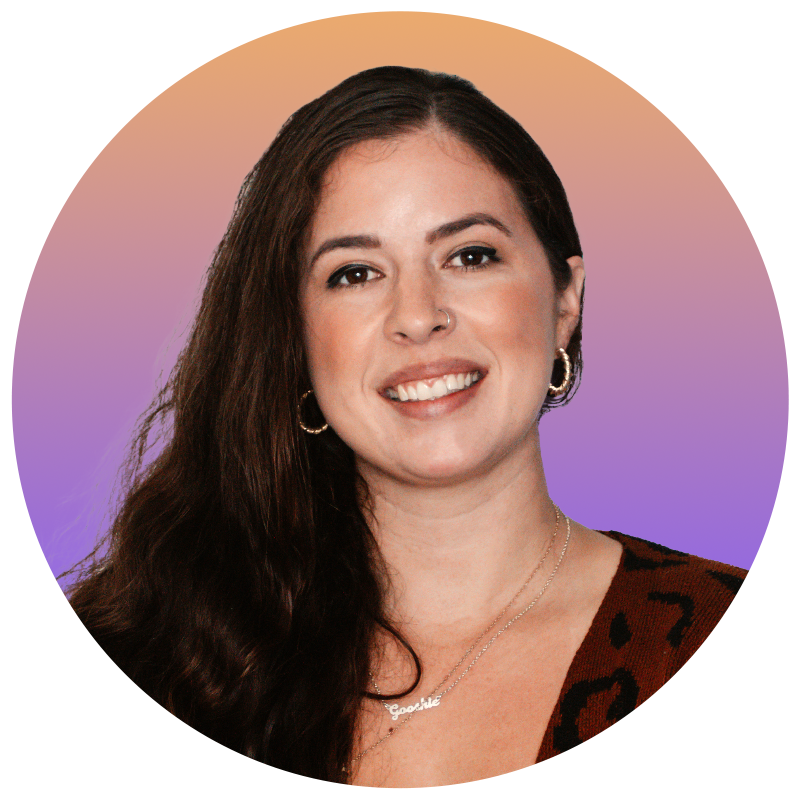 Now more than ever, holiday shoppers are turning to any available platform to find gift ideas, deals, and products that are actually in-stock and arriving on time. Instagram ecommerce brands are in the ideal position to step up and share their products on social media and reach more customers than ever before.
Instagram is the best place for direct-to-consumer companies to market their products this holiday season, thanks to the wide range of touchpoints with customers they offer. With features like Shopping, Stories, Reels, influencer communities, and advertising, Instagram provides marketers with a wide range of ways to share their product, reach more buyers, and ultimately drive engagement and conversions.


Instagram ecommerce strategies for the holiday season

Let's walk through how an ecommerce company can create a shoppable holiday gift guide using each of Instagram's in-platform features to increase holiday sales.
Instagram ecommerce using shopping
Bye, #linkinbio. In feed, carousel posts are the newest tool direct-to-consumer brands are using to increase conversions, thanks to the Instagram Shopping feature. Setting up Instagram Shopping is a gamechanger for D2C brands because customers no longer have to leave the app to initiate a purchase.

Once you've set up Instagram Shopping for your account, there are a few simple ways to use the feature to sell more products:
It's all about the visuals. Remember that Instagram is a highly visual platform so brand photography and professional graphics are a must when marketing your products.


Hashtags still reign. Use a mixture of branded hashtags and high-traffic hashtags to increase the discoverability of your posts.


Deals drive dollars. Customers are looking for deals and promo codes on Instagram, so be sure to include a discount strategy as part of your overall campaign. You can work with influencers to share discount codes or share them via Stories to create a sense of urgency thanks to their 24-hour lifespan.
Instagram ecommerce using Stories
Customers experience increased FOMO during the holiday season as products sell out and shipping delays loom. And that's where Instagram Stories can be a super-effective tool for direct-to-consumer brands. In fact, 62% of people said they've become more interested in a brand or product after seeing it in Stories.

Not only can you share in real time when new stock arrives and products are in-hand and ready to ship, the 24-hour expiration date on Instagram Stories creates a natural sense of urgency for customers to shop quickly when they see something they like.

Instagram Stories are a perfect place to share a limited-time offer or discount. And if you do this frequently, customers will know to keep an eye on your stories and follow your account so they don't miss an offer. This can increase overall reach and engagement on the platform, too.

Get creative with the built-in Instagram Stories features like countdowns, comment boxes, and polls. All of these can be used to share your products, increase urgency, and build relationships with followers.
Instagram ecommerce using Reels
Instagram Reels are short, up to 60-second videos that ecommerce brands can use to promote their products and drive holiday sales. This video content appears in feeds and also lives on a tab in your own feed where fans can browse them at a later date.
D2C brands can create Reels content this holiday season with ideas like:
Product tips and tutorials

Customer testimonials and success stories

Blooper reels

Employee features (a great tactic for reminding customers how shopping small supports individuals)

Before and afters
Using songs from the song library means that your Reel will appear in that song's tag list, too, which can expose your ecommerce brand to new audiences. It's also important for ecommerce brands to use captions on Reels not only for accessibility but also so that customers who are scrolling with their sound off will still get key messages. Lead with your best offer or discount to grab viewers' attention.


Instagram ecommerce using influencers
Real life reviews carry a lot of weight with fans and potential customers, and influencer campaigns are a great way to create this type of content.

One idea to extend your Instagram reach is to partner with a few key influencers who cater to lookalike audiences that mimic your own but with minimal overlap. This will expose your direct-to-consumer product to new potential customers who trust these influencers' reviews. More than 90% of shoppers gain confidence in new products when they're shared by influencers and customers, not just the brand.

Working with influencers to create user generated content on your behalf is also an effective way to build a content library of posts, videos, photos, and reviews that you can also use in future marketing after the holiday season.


Instagram ecommerce using advertising
With 1 billion active users, Instagram presents a huge opportunity to tap into new audiences and increase brand awareness. But it's also a noisy platform with lots of messages coming in from all directions. Instagram-focused ecommerce brands can use Instagram advertising to target their products to qualified new customers who are more likely to stop their scroll and engage.

It's no surprise that video rules when it comes to Instagram advertising (just as it does in many other areas of the platform's universe). The video content you produce for an advertising campaign can also be repurposed as an in-feed post, Instagram Story, or Instagram Reel, making the investment in creating branded video content well worth it.



Successful Instagram ecommerce strategies for the holiday season

Jumping into all of these Instagram ecommerce strategies at once, especially during the busy holiday season, can be overwhelming for your internal team. Smart social media requires a multidisciplinary approach but hiring a copywriter, graphic designer, account manager and social strategist is a major investment that many D2C brands focused on ecommerce channels simply aren't prepared to make.

Instead, consider ways to to get all of these disciplines along with deep platform expertise in one place, without the headache of hiring during the holidays. We're focused on helping small businesses harness the power of social media to drive engagement during this essential season. If you're ready to make the most of your social media platforms without bringing on unnecessary headcount, let's partner up and make this your most successful marketing season yet.