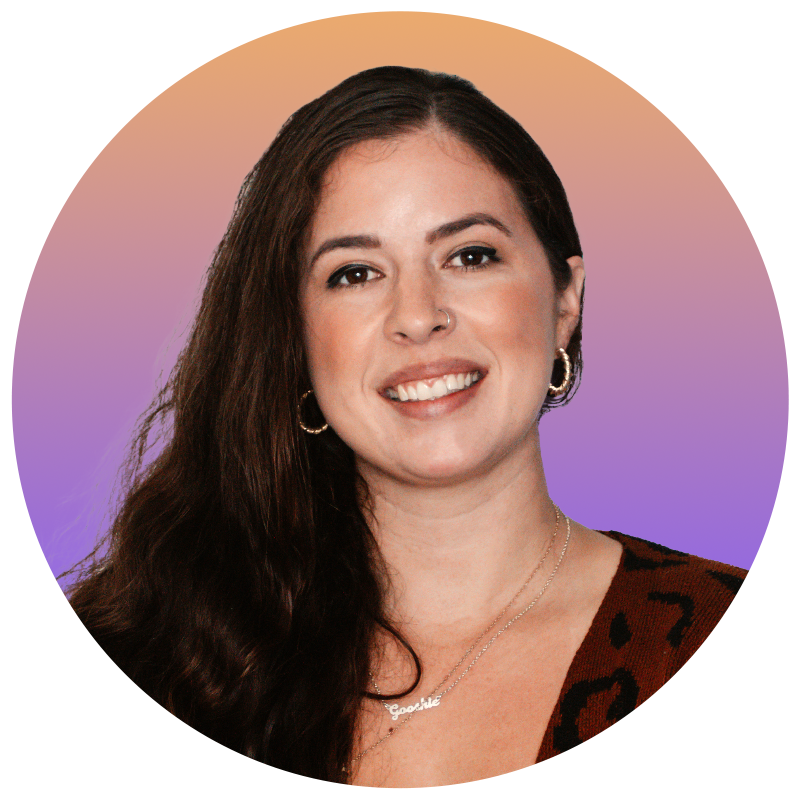 #FlashbackFriday #PhotoOfTheDay #NoFilter #TBT.
Hashtags. The mechanism that has allowed social media users to spread their content far and wide and attract a relevant audience. If you're not using them, you're in the minority. But are you confident you're using them the right way?
There's a lot to unpack when it comes to using and choosing the right social media hashtags to market your business.
From jumping on new trends to discovering potential new buyers, it's important that you use hashtags properly so they complement your social media content. We're here to show you the ropes and demystify those little phrases at the end of everyone's posts.
What are hashtags & why use them?
First things first: what even is a hashtag? It feels like just yesterday when the "#" sign was only relevant for "pressing pound." Today, it's a crucial part of using social media.
Hashtags first started on Twitter in 2007. They were a way for users to join groups and follow the topics they were most interested about. For example, if you were interested in learning more about social media marketing, you might follow "#socialmediamarketing" to see only posts that were relevant.
Then as the phenomena gained speed, more users started using tons of hashtags on all social media networks to attract new followers and more traffic to their posts. This is why you'll see a paragraph of random hashtags at the end of some posts – sometimes hashtags that aren't even relevant to any specific topic.
Fast forward to today. It's not just a tactic used by the wannabe Instagram influencers trying to grow their follower base. Marketers have found the power of hashtags and are using them to discover new audiences, cultivate a loyal following and grow their business.
Choosing the right hashtags
There are two ways that marketers typically use hashtags: brand awareness and campaign awareness.
Using hashtags for brand awareness is what you immediately think of and what we outlined above: a way to attract a relevant audience to seeing your social media posts. Let's say your company sells specialty gardening supplies and your posts predominantly show off your customers' results. In this case, you would use hashtags like, #gardening #homeimprovement #landscaping #backyard.
On the other hand, marketers often use hashtags as a way of tagging a specific campaign or event. This is a good way for people to click into the campaign hashtag and see hyper-relevant content. A couple key examples that will help you understand:
#Dreamforce19. Each year, Salesforce hosts their annual conference that attracts marketing and sales pros. All posts – both by Salesforce and the attendees – use the hashtag to organize all relevant posts to the conference only.
#WhatsInYourBag

.

Ryu created this hashtag campaign contest to increase user-generated content. They instructed followers to showcase what was in their – you guessed it – bags, and considered each #WhatsInYourBag post a contest entry. It was relevant to their brand and interested social followers could click the hashtag to see all participating posts.
Pro Tip: Whether you're using hashtags for brand awareness or campaign awareness, do a quick search of your desired tag before you commit.
Hashtag etiquette
Hashtags took to Twitter first, but every social media network followed suit shortly thereafter. However, every network doesn't use them exactly the same so it's important to understand hashtag etiquette. Trust us, it'll keep you from making rookie mistakes that either deteriorate your followers' view of your brand or keep your posts from being viewed.
Twitter: Don't

overuse hashtags

. 1-2 per post seems to be the sweet spot and don't be afraid to tag your posts to what's trending if it makes sense.


Facebook: Hashtags aren't used as widely on Facebook as other sites, but that doesn't mean they won't work. The same works here as Twitter though, 1-2 is the sweet spot. Use more and run the risk of annoying your reader.


Instagram: This is where hashtags shine. If Instagram is a key player in your social media marketing, take the time to develop a hashtag strategy here. Instagram allows up to 30 per post, so you can go wild. Many users prefer to keep the hashtags out of the post's description and add them to the first comment.


LinkedIn: There's no limit on how many hashtags you can use in a LinkedIn post, but less is always more. Try using 1-2 hashtags that are relevant to your industry and one that is only relevant to your business.


Pinterest:

Use only two hashtags for any posts. Pinterest uses hashtags as a method of search, so adding broad (but relevant) hashtags will make your posts discoverable.
Pro Tip: No matter what network you use, never be annoying with your hashtags. You'll never gain a new follower by posting #every #single #word #of #the #post #as #a #hashtag.
Get started planning a hashtag strategy
No matter the industry you're in or the product you offer, social media marketing is an effective strategy to grow your business. Pair it with a thoughtful hashtag strategy and your business's social following and brand reach will be booming.
As you start on the journey to developing a hashtag strategy for the ages, it's important to remember a few critical details: know your audience, know what they want to consume on social media and understand the etiquette of the networks you're leveraging.
Need a hand creating the perfect hashtag strategy? You've come to the right place. We're #HashtagPros.