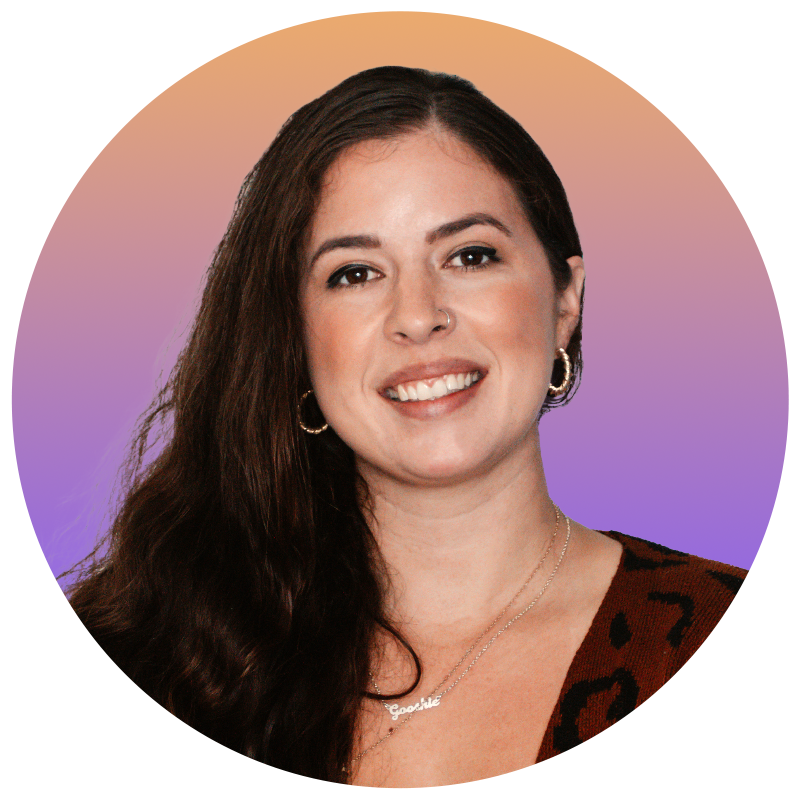 A social media marketing strategy is more than just posting content on a daily basis and racking up the followers. It's an integral part of your business's brand and quickly becoming one of the largest parts of the marketing machine.
It's 2020 and 3.6 billion people worldwide have an account on at least one social media platform. If you don't already have a killer strategy to reach this huge crowd, it's time to take a step back, crack those knuckles, hunker down and put your virtual pen to paper to actually map out your social media marketing strategy.
Step #1: define your social media goals
Depending on the type of business you're running, your social media goals might differ. Some companies are purely going for brand awareness on social media, i.e. gain as many followers as possible and become a household name. Some businesses focus on engaging their community, becoming an industry thought leader and trusted advisor to their audience.

Whatever your goals are for social media marketing, it's vital that you have them. If you're not sure where to start, here's a hint. Most businesses are most concerned with the following metrics:
Brand awareness/post reach
Follower counts
Engagement rate (both per post and overall audience engagement)
Website traffic
Lead generation
A strong social media marketer understands the importance of setting both short and long term goals that revolve around these metrics. For example, a short term follower count goal could be to gain a minimum of 100 new followers per month, but the long term goal would be to obtain the elusive blue check mark of verification that's earned when you have gained enough social cred.
Step #2: choose your players
Your goals are mapped and it's time to figure out the social media networks you want to leverage. The most important thing to consider when it comes to choosing your networks is the audience. Each social media network seems to have created its own niche community over the years, and that community has key demographics you need to take into consideration.

Here's a quick look at who is on what network:
77% of internet users ages 30-49 are on Facebook
67% of internet users ages 18-29 are on Instagram
38% of internet users ages 18-29 are on Twitter
35% of internet users ages 30-49 are on Pinterest
60% of internet users ages 25-34 are on LinkedIn
53% of internet users ages 15-25 are on Snapchat
Source: The 2020 Social Media Demographics Guide by Khoros
But wait, why does this matter? Shouldn't you just embrace as many social media networks as possible to reach as many people as possible, even if they're not your typical buyer? No. Focus on the networks where your audience hangs out and wants to consume content like yours. There's no sense shouting into the abyss and wasting resources while doing so.
Besides audience demographics, you'll need to consider what kind of content you can reasonably create to power your social media presence. Do you have high-quality photography to support a powerful Instagram strategy? Are infographics your content sweet-spot that Pinterest users drool over?
Once you've decided the social media networks you're going to leverage, create mini playbooks for each. Having a specific Facebook strategy, Instagram, Twitter or LinkedIn is important to ensuring you're using each network effectively.
Step #3: plan your content
Now it's time to figure out exactly what types of content you're going to put in front of your audience to keep them coming back for more.

Smart social media marketers understand that a mix of content is the key to a healthy social strategy:
Original content
Curated industry content
If you take nothing else away from this blog post, take this: It's never okay to make every social media post sales-focused. People don't come to social media to be sold to. They come to connect. Our rule of thumb is 80/20: 80% of your content is thought leadership-focused, pure entertainment or industry content and 20% is self-promotion.

While you're planning out the content you'll share, ensure you have a mix of formats. You'll want a healthy rotation of text posts, video content, strong visuals, GIFs, etc. Keep the people entertained and on their toes. The last thing you want to do is post stale content that doesn't stop a scrolling thumb.
Step #4: the resources you'll need
As tempting as it may be to not spend an extra dollar, efficiency is key for social media marketing. When you're not bogged down in the tedious work, you'll be surprised how much more you'll be able to accomplish.

When you're mapping out the resources you'll need for a killer social strategy, here's what you need to plan for:

Social Scheduling Tool. Think Hootsuite, HubSpot Social, Loomly, Buffer, etc. Anything that allows you to schedule out a month's worth of social posts in one sitting is a game-changer. There's absolutely no sense in setting daily reminders to post content on social, so the more automation here, the better. Most of these tools have a free trial so you can test out and find your favorite. When you're ready to make an investment, most have flexible packages that fit any budget. Trust us, it's money well spent.
Social Advertising Budget. If paid social isn't included somewhere in your social media strategy, you're missing out on major opportunities for growth. Running ads on social media is one of the smartest marketing moves you can make since you can get so granular with audience selection. Lucky for you, there's no minimum on what you need to invest. For $20/day, you can support a steady stream of new leads.
People Resources. If you're serious about your social media marketing strategy, you won't try to plan and execute it by yourself long-term. To truly support a fruitful strategy, you're going to need to hire an extra hand. Whether that's a full-time employee or an agency is your call.
Step #5: go live
Your goals are mapped, your content is ready to go, and your resources are locked and loaded. Now it's time to press play.
As you start posting content, it's easy to set it and forget it – especially if you are using a social scheduling tool. Don't fall into this trap. Remember to log into each network every day to check notifications, respond to any direct messages or comments and scroll through the newsfeed a bit. Creep on what your competitors are posting. Does it look similar to your content? What kind of engagement are they getting on their posts?
We don't recommend this tactic because we encourage social stalking. We recommend it because it will give you new ideas for content. The key to a successful social media strategy is to always be testing. If you're always looking at your industry's content and social media tactics, you'll never run the risk of executing a stale strategy.
Pro Tip: It's tempting to rethink the messaging on every single social post. If you find yourself second-guessing your copywriting skills and spending more than five minutes crafting up a single post, remember that 'done' is usually better than 'perfect.' Make sure you don't have grammatical errors and just hit send.
Step #6: measure results frequently
Don't get caught up in thinking that quarterly is the right cadence for measuring your social media results. Trends change fast, so you need to be on your toes and ready to make strategic pivots on a moment's notice. Our advice? Measure your results at the end of every month at the minimum.
Remember your goals from step one? Track your progress to each one and see if there is room for adjustment. You might find out that you grossly underestimated how many followers you could rack up, or how much website traffic you can gain from social media. If that's the case, up the ante and challenge yourself. You'll never grow your business to a place you're proud of if you're sandbagging your goals every month.
Final thoughts
Creating a social media marketing strategy that actually works for your business will be one of the trickiest parts of your job yet. You'll be tempted to fall into the daily tasks associated with social media instead of looking at the big picture of how a modern strategy influences your bigger business goals.
Our advice? Stick with it. Test new tactics until you've run out of ideas. And then when you've run out of ideas, ask our team for more – because we have plenty.