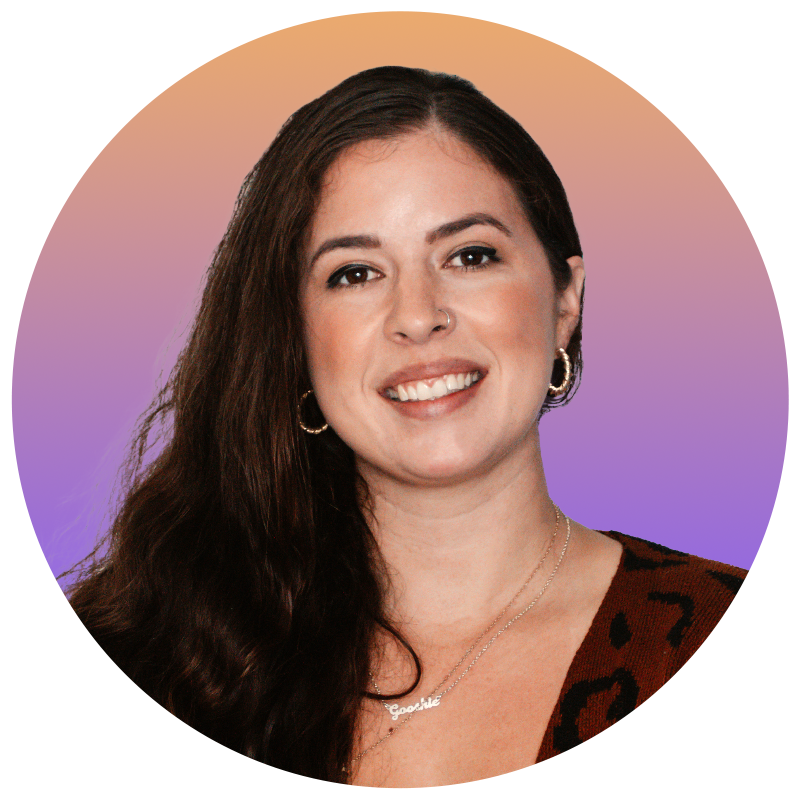 Humans love connecting with other humans – that's the ultimate power of social media. It puts the power of connection in your fingertips, giving you the ability to connect with millions of people at scale. If you can create a connection with your audience by educating them, making them laugh or causing them to pause and think, they're more likely to become a customer. Because connection is the key to creating lasting relationships.
Is your social media marketing strategy poised to educate, entertain and create connections in daily moments? Does all of the content you post match your brand's voice, tone and values? Are you sharing content consistently enough? Are you attracting the right audience?
If you're not sure, it's time to conduct a social media audit.
What is a social media audit & why should you care?
A social media audit is basically like looking under the hood of what, where and when your business is sharing on social media.
When you're running a business, it's common to forget what you posted a month or even a week ago. It's easy to fall into the social media trap of "setting and forgetting" – schedule a few posts per month on each network and then never take a hard look at the data to see what posts are giving you the most bang for your buck. And there are lots of little details that, when overlooked, equal a big impact. (Like posting at the wrong time.)
Completing a social media audit will give you a big-picture view of your social media activity. It will likely validate some things you're doing well, and reveal areas where you have room to improve.
How to start a social media audit in 6 easy steps
Conducting a social media audit is pretty simple. We've pulled together a list of best practices on the four main social media platforms (Facebook, Instagram, LinkedIn and Twitter) and a simple scoring system that you can use to complete your social media audit in minutes.
1. Write down your social media marketing goals and stick 'em on the fridge.
No, seriously, write down what your social media goals are on a sheet of paper and put them somewhere you'll see them every day. When you have a million other priorities, it's easy to let social media fall to the backburner. The more you remind yourself of the benefits of social media marketing, the greater the likelihood you'll stick with it.
You won't use this list during the audit. But this is a critical step if you want to have any kind of success with social.
Pro Tip: When you're writing down those goals, make sure that "connecting humans" is somewhere in there. Don't forget that's the main reason people are on social media.
2. Assess the social media networks you're using.
Not every network works for every brand. You might be funneling budget, time and energy into a channel that's not performing – or worse, where your target audience is sparse – and risk flushing dollars down the drain. A strong social media marketing strategy doesn't necessarily mean having a presence on every network. It means aligning your brand to the right social media networks and having a strong presence.
If you're leveraging multiple networks, make sure that you're posting regularly on each. One post a month on Facebook doesn't count as having a Facebook strategy. Social media marketing requires discipline and consistency.
3. What types of content are you posting?
If you've built strong relationships with your customers and they are active on social media, they are likely following your brand on more than one network. You want to provide a wide variety of compelling content for them, so it's important that you avoid the copy-and-paste method when it comes to social posting. Posting the exact same message on multiple networks looks lazy and shows your audience that you aren't an expert at understanding the etiquette of each platform – what works on Instagram doesn't translate to LinkedIn.
Outside of the copy-and-paste crime, you'll want to get a bird's eye view of the variety of content you're posting on social media. This is a great time to ensure that you're abiding by the 80/20 rule and building an online presence that your audience won't grow bored of.
4. Ensure you're regularly engaging with your audience and industry.
When it comes to social media algorithms, the posts that have the most interactions are typically favored and placed at the top of newsfeeds. This is the biggest reason you want to ensure that every comment gets a reply, every direct message is answered and every shared post gets a like.
Besides appealing to the almighty algorithm, you want to ensure you're not leaving your followers hanging. If you're a small or medium-sized business and have unanswered comments on a post, you're not doing a great job of humanizing your brand.
On the other hand, it's important that you're also interacting with your audience on their posts. If you're in a position where user-generated content is happening, it is imperative that you engage with the posts to solidify their advocacy. An easy way to do this is filter notifications by tags or mentions and ensure that you've interacted with each post.
Speaking of other users' posts, how often are you engaging with other brands' social media content? Try to like, comment or share at least two industry-relevant, branded posts per week.
5. Facebook and LinkedIn groups: use them!
If you're not using at least one of these features to build communities on social media, you're missing out on a big opportunity.
Building a community gives you the opportunity to do a few smart things: reinforce your brand as a thought leader, show customers that you are listening to and prioritizing their input and create stronger relationships with your audience. Think of social media groups as a VIP club for your best, most engaged audience members.
If you are leveraging these groups, don't let the flow of posts fall by the wayside. Be sure you are regularly posting deeper-level content that makes group members feel like they are receiving an added benefit by being in the in-crowd. For example, sharing a blog post that's on your website isn't great group content. However, asking for input from the community to create an upcoming blog post is group-gold.
6. Check your hashtag game.
Hashtags are meant to relate your post back to a specific topic. For example, if we shared this blog on social media, we would add a hashtag of #SocialMediaAudit so people looking for tips could search that phrase and stumble upon this post. Using hashtags almost guarantees your posts get more visibility. The trick is to use them thoughtfully and properly.
You know the Instagram posts we're talking about. The ones with hundreds of random hashtags so everyone in the world sees the post. While that might be effective in getting a lot of impressions, it doesn't mean that those impressions are worth anything to your brand. Search for relevant trends and choose your hashtags wisely.
Pro Tip: Studies show that 3 is the ideal number of hashtags to use in a Facebook post and 9 is the optimal number for Instagram posts.
No time like the present to start a social media audit
Performing regular social media audits will work wonders for your brand. The first time will likely result in a list of lots of little areas to improve. But once you get through the heavy lifting, it's an easy process to work on once a quarter or year. Trust us, the time investment will pay off: you'll have a stronger social media strategy, you'll see better engagement rates and your audience will feel closer to your brand.