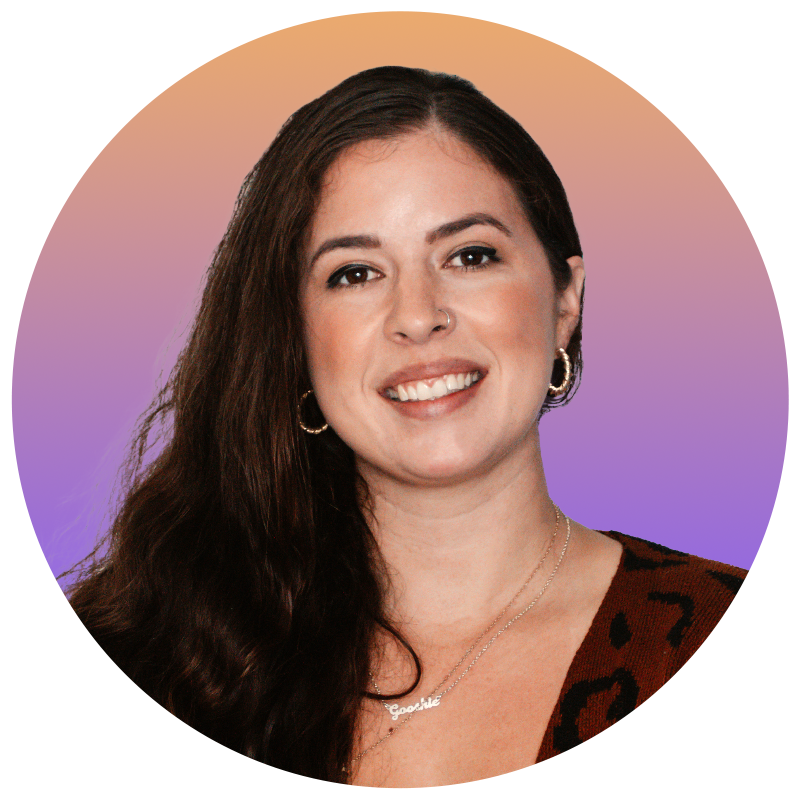 When you think of an influencer, images of picture-perfect Instagram models sitting on yachts in the most exotic places on earth flood your brain, right?

You're not alone. But we're here to tell you that modern influencer marketing isn't what you think (and that's a good thing).
In fact, it's a much more attainable strategy for small businesses to leverage that will supercharge the brand's reach.

In this post, we'll break down everything you need to know about an influencer marketing strategy: what it is, what it isn't and how it complements your existing social media marketing strategy.
Debunking the influencer marketing strategy
Contrary to popular belief, employing an influencer marketing strategy doesn't necessarily mean getting celebrities to endorse your brand or product while perched on a million dollar yacht in the Caribbean. This is not Fyre Festival, people.

Influencer marketing can actually be much simpler. It means that you are partnering up with industry experts and prominent voices with healthy social media followings who sing the praises of your brand, content or team. Of course, you'll have to work out some type of partnership arrangement with these folks, but due to the flexible nature of influencer marketing, you'll be able to find a tactic that matches your budget.

Think of influencers as co-marketing partners. Just like your business, they are trying to cultivate and grow their brand. By working together, they're able to increase their brand reach, and you're able to tap into their audience.
How to start an influencer marketing strategy today
First things first: define your influencer marketing budget. To help you understand what the world is spending on this strategy, we grabbed a visual helper for you, courtesy of BigCommerce.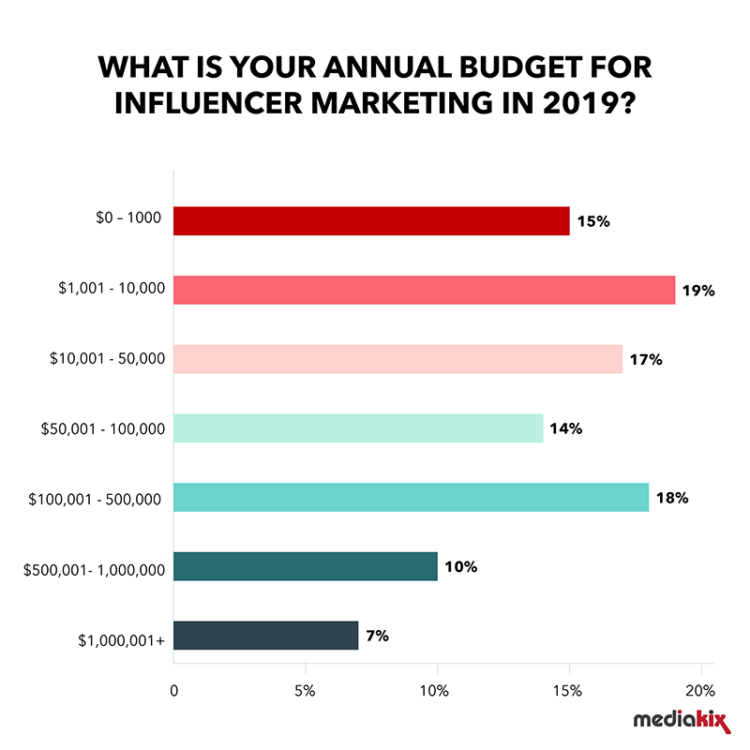 Once you've defined your budget, it's time to move to content.
Content is king on social media, no matter who posts it. Before you dive into identifying influencers and explaining the tactics you want to use, it's critical to have a running list of sample content. Create messages and provide imagery for your influencers to use that is always on-brand. Influencer marketing does offer the poster some creative freedom, but be sure to define exactly what is and what isn't your brand.
Now it's time to identify your influencers. They should be anyone with a larger social media following than you who is either an industry expert, blogger, non-competing partner, customer advocate, social media influencer or celebrity (dream big, right?). When you're ready to get in touch, reach out any way you can get their attention. Sliding into their DMs, sending an email or submitting a contact form on their website will usually get the job done.
Pro Tip: Finding influencers to work with is a go-with-your-gut kind of situation. Even if they check all of the above boxes and have a killer following, remember that they are going to be a "face" of your brand. If some of the content they share on social media doesn't sit well with you, continue the search.
Once you've set time to connect with your new partners, be candid with your social media and broad marketing goals. Context is everything, and if they understand what you're trying to accomplish from a big-picture perspective, you'll have to do less explaining down the line.
Once both parties have agreed to work together, you have to decide what tactics you'd like to use. A few of the most common influencer marketing tactics are:
Affiliate marketing/brand ambassadors

You provide free or discounted products, they post about them.

Lead generation

"Swipe up to learn more" (FYI, influencers need at least 10,000 followers on Instagram to use this feature so keep that in mind).

Discount codes

Bonus points: If you have a few different influencers using this tactic, you can see who is the most productive by checking out how many times each code was used to make a purchase.

Influencer takeover

Hand them the keys to your social handles for a day and create a social media buzz storm.

Giveaways

A social media raffle that actually creates business for you.
No matter the tactic you use, be sure to set clear expectations with each influencer for post frequency, engagement and even sourced revenue. Setting these expectations from the get-go will make for less awkward conversations down the line.


No time like the present
Influencer marketing doesn't need to be scary. Even if you're starting at the micro-level, getting the word out about your brand and broadening your reach across social platforms is a tactic that always pays off. Even just getting connected with influencers allows you the extraordinary opportunity to develop industry relationships that evolve into long-term brand success.

With social media quickly becoming the most prominent marketing channel, influencer marketing isn't going anywhere – in fact, it's only growing in popularity. There isn't necessarily a playbook on getting it right, but you can start looking at how companies of similar size leverage influencers and hash out a plan. And if you really want to dive in and start realizing the power of influencer marketing fast, it might be time to partner with a company that can show you the ropes.