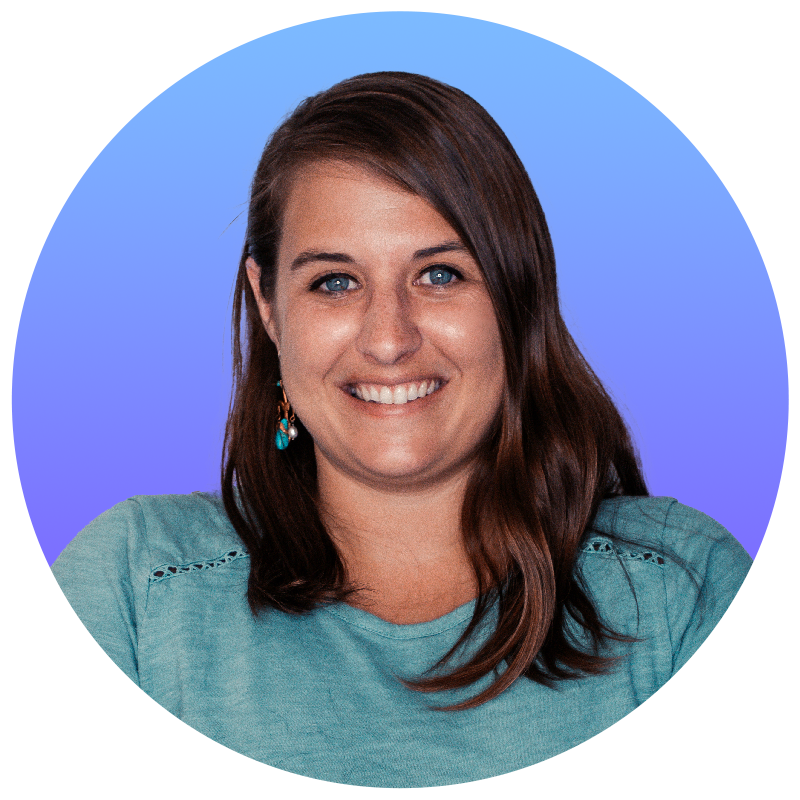 A coordinated social media marketing effort where brands leverage one or more social media networks to reinforce a product, service or offering to complement a larger goal. A.K.A. a social media campaign.
Sounds intimidating, right? We're here to tell you that it doesn't need to be. With a little bit of inspiration from the big brands you envy to the smaller brands that are just like you, you'll be ready to start planning your next social media campaign before you reach the end of this blog post.
Our 4 favorite social media campaign examples
There's no shortage of social media campaigns out in the wild to get your creative juices flowing. Whether you're looking to drive product adoption, create a craze, or fuel a movement - chances are likely that you can find brands with similar goals getting creative on social media.
Here are four social examples of social media campaigns that nailed it.
Inspirational social media campaign #1: Starbucks Unicorn Frappuccino
campaign goal: drive more in-store sales and create brand envy
Rewind to spring of 2017. Just about everyone you knew was talking about and posting pictures of neon-colored, flavor-changing frozen drinks to their Instagram pages. Behold, the Starbucks Unicorn Frappuccino: a limited-time specialty drink that took the world and your newsfeed by storm.
How did Starbucks manage to create such a buzz for a drink that didn't even really taste good? They created a killer social media campaign that leveraged the power of FOMO (fear of missing out) coupled with the reach of Instagram.
Once the Unicorn Frappuccino hit the stores, everyone immediately started posting their beverages to Instagram. Consumers were excited to be a part of the group that was lucky enough to get their hands on these limited-edition drinks and couldn't wait to shove it in their followers' faces.
Starbucks consistently posted on Instagram during the promotion and took advantage of the mountains of user-generated content they had at their fingertips. What's better than striking envy in your followers? Having Starbucks reshare your post and showing their followers you got your hands on a Unicorn Frappuccino.
Inspirational social media campaign #2: Our Happy Divorce
campaign goal: launch a new brand and fuel the healthy divorce movement
You don't have to be a major brand with wild popularity to accomplish your goals with social media.
Our Happy Divorce is on a mission to inspire families to approach divorce differently. They embrace the not-so-nuclear family structure and wrote the book on keeping a healthy and happy atmosphere for all involved during and after a divorce.
Co-founders Nikki DeBartolo and Ben Heldfond spent years writing and publishing their first book "Our Happy Divorce: How Ending Our Marriage Brought Us Closer Together." Before the book hit the shelves, they knew they needed to build an active social media platform to help spread their inspirational message.
In just nine months, this social media campaign reached over 800k people on Instagram, garnered an average of 3k views of each livestream episode, created over 53k interactions, engaged over 100 influencers and opened over twenty new media opportunities.
How did they do it? First, they nailed their branding, choice platforms and target audience. Then, created a campaign that relied on three main components: a hashtag strategy, a posting strategy and influencer collaboration.
Learn more about Our Happy Divorce's full social media strategy here.
Inspirational social media campaign idea #3: Zoom virtual background contest
campaign goal: drive product adoption
When COVID-19 first locked everyone in their homes, Zoom solidified itself as a household brand name. With just about every chat happening on Zoom, people were starting to get crafty in the platform and play around with features. Most notably, Zoom virtual backgrounds.
With the click of a button, you could go from sitting in your home office to a relaxing beach or become a floating head in space. Then, people realized that you could upload your own photos and use them as virtual backgrounds.
Zoom took full advantage of this new trend and created the Zoom Virtual Background contest. The contest relied on users submitting their entries on social media which created an unimaginable level of digital buzz. Overnight, Zoom was successfully generating heaps of user-generated content and driving brand awareness on just about every social network.
Contests can be highly effective at driving social media engagement.
Inspirational social media campaign #4: Black Lives Matter
campaign goal: drive societal change
2020 has been a whirlwind. The most notable headliners: COVID-19 and the Black Lives Matter movement. Right now, we want to take a look at how the Black Lives Matter organization was able to leverage social media to amplify the most prominent problems of modern society – systemic racism.
Started in 2013 as just a hashtag, #BlackLivesMatter steadily grew into a coordinated global activism network supported by local community chapters. In the spring of 2020, the movement was louder than ever following the murder of George Floyd. To spread the message of change, organize peaceful protests and hold government officials accountable, the Black Lives Matter organization created a social media campaign for the ages.
While enraged communities started taking over social media with the hashtag, BLM created various social media graphics for supporters to download directly from their website. These images were branded and depicted powerful messages for anyone who wanted to show their support but might not have had the graphic design chops to show it.
Besides enabling the masses to mobilize on their own social media profiles, BLM used their own accounts to post content that echoed the messaging on the downloadable assets. Their use of color, pictures, videos, plain text graphics, etc. was able to create a visceral response from their audience and stimulate action.
While BLM's social media campaign results were definitely not measured in engagement rates or website traffic, there is something to say about spurring one of the largest civil rights movements in U.S. history. For that reason, this campaign is one for the books.
There are so many different metrics you can choose from when it comes to deciding on what makes for a great social media campaign. Whether it's to drive brand awareness, sales, product adoption or something that can't necessarily be measured in dollars, creating coordinated social media campaigns will help you reach your goals.