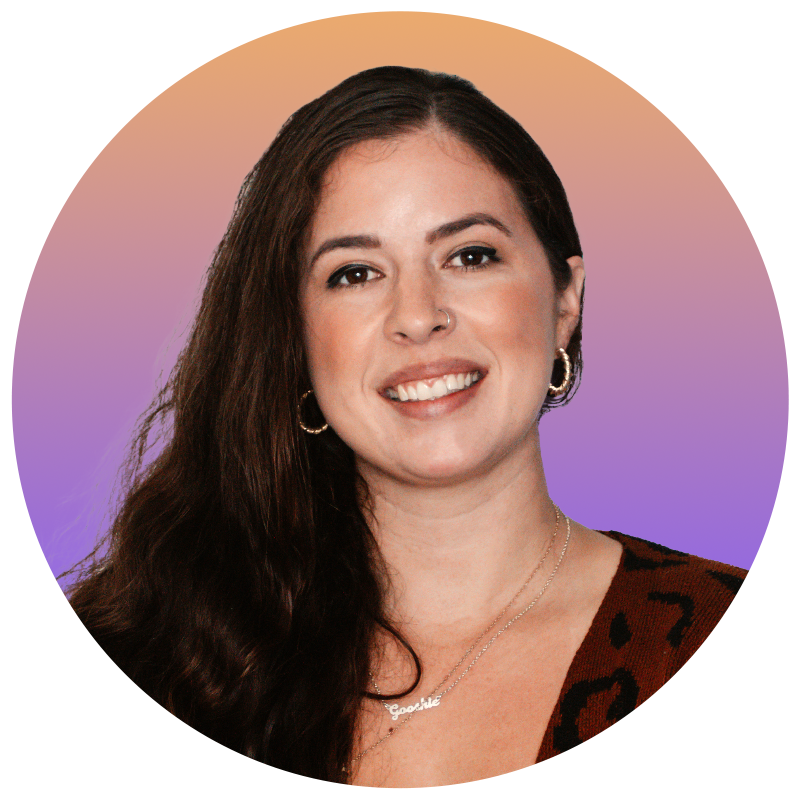 Influencer marketing is social media marketing's best friend. Harnessing the power that influential individuals have to help market your business is key to reaching new audiences, gaining trust and building brand awareness.
But it's not exactly easy to connect with these influencers and make your strategy come to life. That's where an agency comes in handy.
Start your research: what kind of agency do you need?
The first step to finding an influencer marketing agency that will make your social media marketing dreams come true is understanding the scope of partnership you're looking for. Most agencies will build a package that fits your business like a glove – you just need to tell them what you're looking for. So, which one are you?
An expert lacking hands: You built an influencer marketing strategy that's airtight. You know your audience like the back of your hand and you know the influencers you need to plug in. The catch? It takes a dedicated marketing pro to handle the day-to-day tasks a modern influencer strategy presents. You need an agency that focuses on execution and reporting.


An influencer marketing newbie: You've never done influencer marketing before, but all the cool kids are doing it and you're feeling left out. You need an agency that will be your one-stop-shop for all things influencers – from strategy, to outreach, to content creation and measurement.
It's all about alignment
If you're still reading this post, the short answer is yes, you do need a social media management agency. But we understand that it's a big leap and a chunk of your budget. So we'll play the pros and cons game:
Once you've solved your influencer identity crisis, it's time to start looking for the perfect match. You know the drill: Google agency options until your fingers fall off, read reviews until your eyes hurt, submit RFPs until you're blue in the face and set aside hours upon hours for introduction calls. We wish we could say this process could be simplified, but the truth is you're looking for your agency soulmate and speed-dating just isn't going to get you there.
When it's time to make your decision, it's crucial that the agency you choose is going to make the effort to truly understand your brand, your messaging, your story and your social media strategy. You're entrusting the most important thing – your brand – to this agency so you'd better make sure it's in the right hands.
You're probably thinking, "wait, we'll pay an agency good money. Why wouldn't they want to understand our holistic goals to keep us happy?" You're not wrong. An agency will always aim to produce results. However, if they don't understand your full marketing strategy – nevermind social media strategy – they'll only have a myopic view of your goals. This could create a scenario where the results they're producing aren't aligned with the results you're looking for.
You might have a few more to add to the list, but you get the idea. If you're done drowning, the pros of working with a social media management agency drastically outweigh the cons.
The trick is just finding the right agency.
The results worth measuring
Regardless of the agency you choose, the first thing you'll hear when starting the journey of identifying influencer partners is, "we think [insert username here] will be a good fit for you to work with. They have [insert follower count here]." This could be the start of a vicious cycle that ends with you not getting the results you're looking for.

So we're here to tell you once again: Don't get distracted by vanity metrics.

When it comes to measuring the results of influencer marketing campaigns, it's tempting to put on rose-colored glasses and only look at the reach. Heads up, the reach on influencer's posts are going to be a hell of a lot larger than your brand's organic social posts, but that doesn't mean that the magic is happening.

Make sure you and your agency are aligned on the metrics you want to report on and the results you're expecting. If you're not sure what metrics will help you understand the performance of an influencer marketing campaign, here are a few examples:
Discount codes used

If you've provided your influencers with a discount code that their followers can use to purchase your product or service, you'll want to set clear expectations for how many times you want that discount code to be used.



Website traffic

Take brand awareness a step further. If the content you're having influencers post includes a link or "swipe up" content, set clear expectations on how much website traffic you expect to gain from their posts.



Growing social clout

If an influencer marketing campaign is working the way it should, you should see a bump in your follower counts after going live. If you're not, it's time to take a step back and understand where the disconnect is happening.



ROI

You're investing the big bucks here. Make sure you've set clear expectations on how much new business you expect to generate as a result of the influencer marketing campaign. No one runs a marketing campaign to lose money.
Something to remember when you're working with your chosen agency: They know their influencers. Before you agree to work with certain individuals, ask to see their social media stats. What kinds of influencer campaigns are they already participating in? How much of their followers are actually engaging with their content? What is their average engagement rate per post? By asking these questions up front, you'll get the behind-the-scenes look, not just the pretty picture their social profile paints.
You've got this

Making the decision to work with an influencer marketing agency is a big step. It shouldn't be a quick decision or even an easy one. You have to do your research and you have to know what real results look like before signing your life away.

But you know your brand and you know your social media marketing strategy is strong. The world of influencer marketing might seem like a daunting one to jump into, but there are plenty of savvy agencies out there with proven track records of success that will help grow your business. It's just about finding the right match.