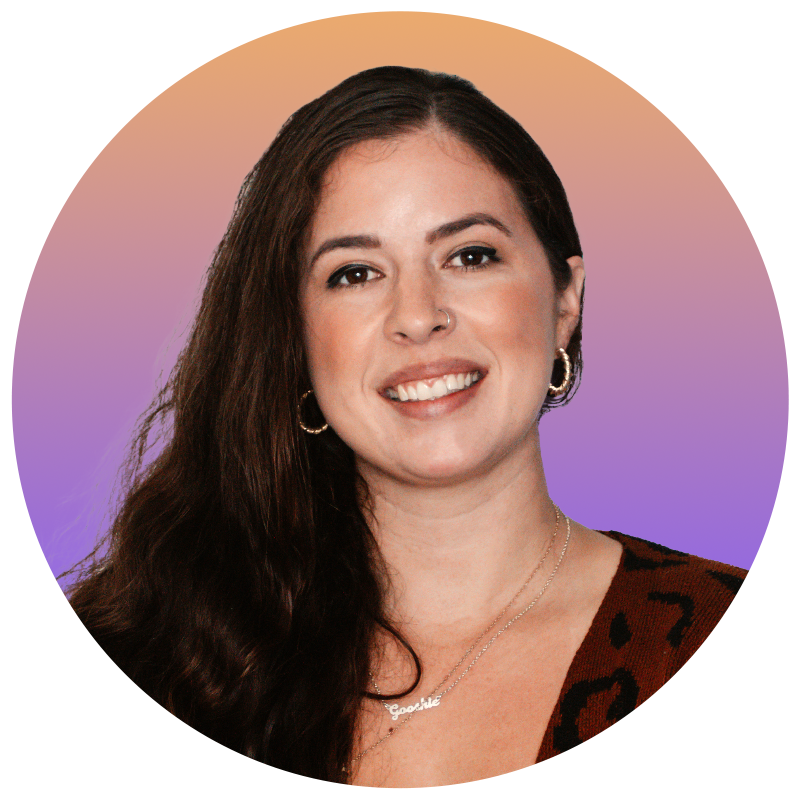 "A goal without a plan is just a wish" - Antoine de Saint-Exupéry
You've got big goals when it comes to growing your business with social media. But are you confident you know how to achieve them?
And no, those thousands of loyal followers you're hoping to gain by the end of the year aren't just going to appear if you make a few posts.

Mapping out a social media marketing plan can be a daunting task at first, but we've got you covered. By the end of this blog post and in seven steps, you'll have a virtual toolbox overflowing with action items.
Step 1: Choose your social media networks
The trick to figuring out what social media networks you should leverage is knowing your target audience like the back of your hand. Each social media network has its own personality and thus draws specific demographics.

Take the time to understand what networks your target audience is most likely to spend their time on. Here's a quick cheat sheet:
77% of internet users ages 30-49 are on Facebook

67% of internet users ages 18-29 are on Instagram

38% of internet users ages 18-29 are on Twitter

35% of internet users ages 30-49 are on Pinterest

60% of internet users ages 25-34 are on LinkedIn

53% of internet users ages 15-25 are on Snapchat
Source: The 2020 Social Media Demographics Guide by Khoros
You also need to take posting norms, a.k.a. the unspoken rules of each social network, into consideration. What does this mean? It means understanding that it's completely acceptable to post 50 times a day on Twitter but if you did that on Instagram you'd be marked as spam. Take the time to plan out how much of your day you can dedicate to social media and let that play a role in deciding which networks you focus on.

The last thing (and possibly most important) to consider when choosing what social media networks you want to have a presence on is evaluating your content and design resources. If you plan on having an Instagram presence, you'll need consistent high quality photography and visuals. Is that something you have access to or can personally create?
Step 2: Write down your social media mission statement
This might sound cheesy, but we promise it'll be worth your while. Next to your social media marketing goals, write down your social media mission statement. This doesn't mean reiterating your goals in a more inspirational way, but creating a statement that explains the "why." Why you're on social media, why you're on each network and what you hope to accomplish (big picture) for your brand by being there.

Here's a mission statement mad-lib you can use to get started:

[Your brand] is on [social media network] to [purpose of your effort], which will create [business result].

It might look something like this when it's filled out:

"We are on LinkedIn to share and publish industry content that positions us as thought leaders which will create more trust within our customer base."
Step 3: Fill out your profiles in their entirety
Details matter, people! Getting your profiles up to snuff is a critical step on the journey to a winning social media marketing strategy. This means everything from your profile picture down to the hours you're open or available.

Pro Tip: If you've decided to use LinkedIn as a social media network, there is a section called "Life" on your company page. It's the perfect place to turn up the humanization of your brand and showcase the behind-the-scenes of your business: your leadership team, what it's like to work at your company and any notable moments.
Step 4: Start creating & scheduling posts
Once you've determined the networks you'll use, your mission statement is on your fridge and your profiles are what dreams are made of, it's time to start creating and posting content.

Before rushing into the posting tool, take some time to make a list of the content you want to share – both original and from industry resources. Better yet, plan out a month's worth of posts on a social media calendar. This will help you get a holistic view, plus ensure a healthy mix of content that drives new website traffic and content that reinforces your brand as an industry expert.

Bonus points if you have a social scheduling tool like Hootsuite, HubSpot or Buffer that allows you to schedule multiple posts at a time. Hooray for efficiency!
Step 5: Identify what social media success looks like for your business
Not every small business needs to have a million followers to be classified as having achieved social media success. Success metrics vary from business to business depending on what your goals are.

If you're trying to drive website traffic, success might be based on post clicks. If you're trying to create brand awareness, impression counts are what you'll want to track. If you're trying to reach a new set of potential buyers with social media advertising, you'll be looking at engagement rates. It's important that you map success metrics that are aligned with realistic business expectations or you'll find yourself feeling like you're missing the mark. Not everyone needs to go viral overnight.
Step 6: Measure & analyze results
Once you've been exercising your social media marketing strategy for about 30 days, it's time to take a look at the results. You'll be pleasantly surprised that powerful analytics are built into each social media network, especially if you're using the business page functionalities.

Fair warning: there will be a lot of data in these dashboards that aren't necessarily useful for defining success. We call these "vanity metrics." Vanity metrics are typically things like the amount of likes to a post – basically anything that feels nice to report on but doesn't actually affect your business.
Here's a quick list of what you'll want to focus on when it comes to measuring your results:
Page followers - While not a business-critical metric, follower counts help you understand how brand awareness is tracking.
Engagement - Engagement metrics are things like reactions, comments and shares.
Website traffic - How many people have clicked on the links you included in posts throughout the month. Sometimes this metric isn't readily available within the social media network's analytics dashboard so you might have to head over to Google Analytics.
Post clicks - How many clicks people have made in the layout of your posts (i.e. hitting the "read more" option on lengthy content or clicking into a picture).
Most successful posts - Keep tabs on what types of posts get you the most action. This will come in handy in the next step.
Step 7: Test, test & then test again
The key to social media success is consistency and agility. Be willing to test new tactics frequently to maximize your efforts. Test out new times to post, new hashtags to accompany your content, work with influencers or even new types of content.

Like we said in the previous step, keep a close eye on what types of content works best and gets you the most engagement. If you start to see a pattern emerge, go all-in on that tactic until it doesn't work anymore. For example, if you posted a video walkthrough of your product that got tons of views, keep posting videos. Posted a meme that got tons of shares? Keep creating those memes and sharing them.

There are new trends that take over social media in the blink of an eye. What worked even a month ago might not work now. But if you're willing to keep at it and keep being crafty, you'll do just fine.