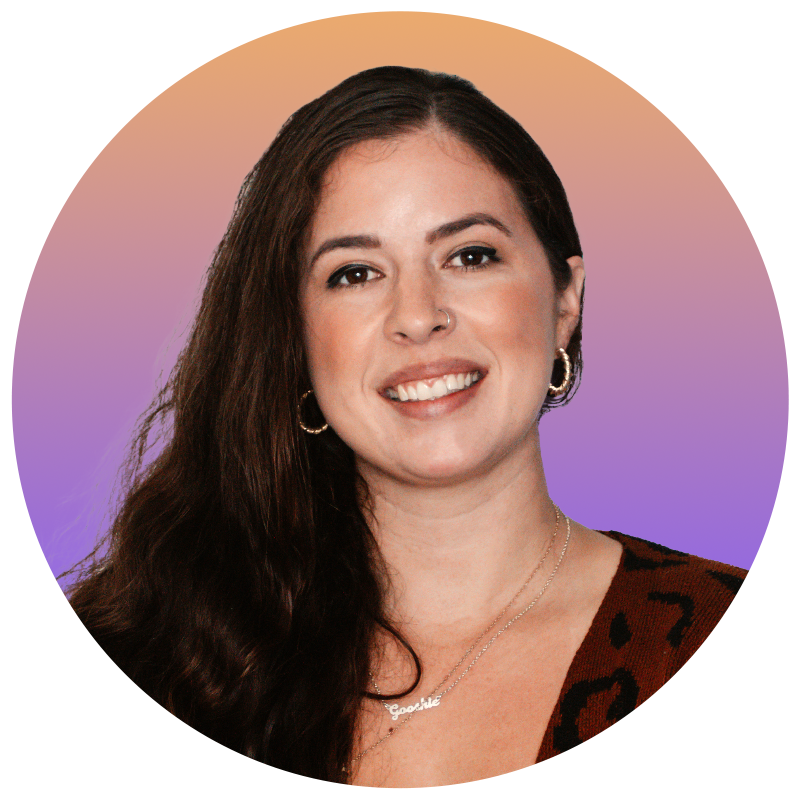 When was the last time you read a magazine and stumbled across a full-page ad and immediately picked up the phone to place an order?
2005? 1999? Yeah, that's what we thought.
People aren't spending their time looking at static ads anymore. They're spending their time on social media. In fact, according to Global Web Index, they're spending up to 3 hours per day consuming content on social media. If you're not already on board the social media train, we're here to help you understand what the best social media platforms for business are and why you need to prioritize your brand's presence on each. We'll look at the top 5 platforms and help you understand how to get started, how to optimize your presence and how you can fuel website traffic and brand awareness.
Top 5 social media platforms for businesses
Facebook

Okay so maybe Facebook hasn't gotten the best press in the past year. But despite some PR woes, the user base remains unwavering and Facebook continues to be the #1 social media platform for business. With roughly 2.14 billion daily active users, Facebook is by far the most-used social media platforms.

We're willing to bet at least a handful of those 2 billion users are within your target audience. To start capitalizing on this opportunity, here's how you'll want to get started:


Create a Facebook business page.


Fill out as much info as you can on the page. The 'about' section should model the same language you have on your website (brand consistency FTW). But FYI, Facebook could be removing the 'about' section soon. Be sure to include your contact info, add a profile and cover photo that have high-quality imagery and if you can, add pricing info for your business.


Make sure you install and get familiar with Facebook Messenger. This is a great channel to leverage for customer support and answer business inquiries from potential buyers.


Share your first post! Facebook posts that include video or imagery tend to perform better organically than posts that only include text.


Invite your Facebook friends to like your business page to start cultivating an audience.

Once you've started sharing regular content and steadily growing an audience, it's time to start thinking about running paid ads on Facebook. Even if you're getting organic traffic, you won't be able to really start driving traffic back to your website until you activate Facebook ads. Why? Because the Facebook algorithm wants business pages to pay. Unless tons of people are sharing your organic posts, Facebook will never prioritize business page content over friends and family content. So you're going to have to crack open your wallet.
We recommend testing the waters by "boosting" a few posts and seeing what type of content is getting you the most return. You can get very granular with audience targeting by selecting demographics and you can decide exactly how much you want to spend per boosted post. After you start seeing the positive returns on the boosted posts, (most users in the U.S. report a $0.28 cost-per-click) you can kick it into high-gear and set up Facebook Ads Manager and ensure you have a variety of always-on ads running. Heads up: this requires more of an investment than a few boosted posts if you want to do it right.


Instagram

Quickly becoming a crowd favorite (and owned by Facebook), Instagram is the next social media platform you'll want to activate for your business. With about 500 million users logging in each day, Instagram holds a treasure-trove of people waiting to see new brands and products pop up in their newsfeed and stories. Here's how to get started with Instagram:
Create an Instagram business page. To do this, you'll have to connect it to your Facebook business page. (There's a reason we listed Instagram second!)


Set up your profile info with address, phone number, website and contact info. Some of this might be automatically pulled in from your Facebook page.


Choose an industry for your business. Some options include: local business, restaurant, book, blog, brands and products, etc.


Add a profile picture (we recommend your logo) and a short description for your business's bio.


Start posting and filling up your gallery!

To start gaining followers, invite your contacts to follow your Instagram page. Any Facebook followers will be notified of your new page and encouraged to check it out.
Bonus: Instagram has a special secret weapon – hashtags. Of course we're not saying that hashtags aren't used across all social media platforms, but you can really activate them on Instagram. Start searching relevant hashtags in the "Discover" section and make a list of the tags that have a healthy amount of posts and followers. Use about 10 hashtags per post and you'll start seeing your follower count rise. If you're picking the right hashtags, the new followers should look like your target audience.
Luckily, Instagram isn't completely like Facebook when it comes to prioritizing business pages. As long as your pages are racking up the likes, your business's posts will stay showing up on newsfeeds. That said, it doesn't hurt to start investing in Instagram ads. What's great about Instagram and Facebook being owned by the same entity? Whenever you boost a post on Facebook, you have the option to place it on Instagram feeds as well. You can also choose to promote specific Instagram posts and run consistent ads using Instagram Ads. Remember, always make sure that any post you put money behind has a link back to your website. Brand awareness is great, but website traffic (and conversions) is better.


LinkedIn

If your target marketing is business-to-business (B2B), then you need to be on LinkedIn right now. A social media platform made for professionals, LinkedIn is specifically geared towards creating relationships, recruiting, getting sales insights and most importantly – marketing your business.

First things first: if you haven't already created a page for your business on LinkedIn, let's make it happen:



Log in and hit "create a page" in the LinkedIn Marketing Solutions section. Be sure to choose the right category for your business:


Just like Facebook and Instagram, fill out as much detail as possible about your business (website, message, company size and company type). It'll also ask for your logo. Make sure you use a high-quality image as this will be your profile picture.


List a few community hashtags that are relevant to your business or industry. This will help people find not just your content, but your brand.


Hit create page and make your first post!


Pro Tip: When building out your LinkedIn page, add every bit of detail you can think of. Having a thorough LinkedIn business page makes you more likely to appear on relevant Google searches.
To start growing an organic audience, you can go a couple of routes (we recommend using both). Just like Facebook and Instagram, you can invite your connections to like your business page. However, if you just created your personal profile as a step in creating the business page, this won't get you too far. So you're going to have to leverage the second route: consistently post kick-ass content that your target audience wants to follow and engage with.

While it's not as pain-stakingly obvious as Facebook's algorithm, LinkedIn definitely favors the business pages that pay-to-play. Investing some budget in LinkedIn ads goes a long way though, because LinkedIn users are expecting to be sold to when they log in. That is absolutely not to say that everything you post should be a sales pitch. Thought leadership and industry content will always take the cake.

To get started advertising on LinkedIn, you'll want to understand what kinds of organic posts are getting you the best engagement or impression rate. LinkedIn has really powerful analytics, so just toggle over to your profile, hit Analytics → Updates, and take a look at the data. Pick a few posts and bookmark them.

At the top of your navigation bar, you'll notice a target with an arrow that says "Advertise." This will take you to LinkedIn Campaign Manager where you'll need to set up your business with an ads account, similar to Facebook. Once you're set up, you can get started running your ads. The best part of advertising on LinkedIn is that you can choose your success metrics on each campaign you run. Want to create brand awareness? How about generate leads? Increase website traffic? Whatever you choose, the options only get more granular from there. You can create a super-targeted list of exactly who you want to see your ad. Pick industry, job title, job function, company size, etc.
Once you've set up your audience, add your content (try a few variations to see what performs best), decide your daily budget, press play and watch the results come pouring in to fuel your business.


Twitter

It's not all politics, doom and gloom on Twitter. It's actually a great platform for connecting with your audience where they already are and building brand awareness. What's unique about Twitter is the ability to build lists and create hand-picked newsfeeds in addition to the accounts you follow. This is a huge benefit for competitive analysis and can keep you ahead of the competition if you watch closely. But first, before you start blowing your competitors out of the water, you have to build a presence. Here's how:


Create a Twitter account for your business. Unlike the previous three social media platforms, your business account is no different than a personal Twitter account. This means no pay-to-play!


Set a brief bio, profile photo and cover photo. Twitter loves hashtags, so be sure to add 2-3 industry relevant tags that will increase your likelihood of showing up in searches.


Link your website.


Start tweeting (a lot).

The key to growing organically on Twitter is to post content – a lot of content. Twitter is unique in the sense that there isn't a maximum on how many tweets is too many. Top brands are posting 100+ per day and the average business with a healthy Twitter presence about 3-30 times. Here's why: the more you tweet, the more followers you attract. Since there is so much content being posted on Twitter, the average lifespan of a tweet is only about 18 minutes. If you choose to invest in using Twitter as a social media platform for your business, you're really going to have to budget your time for content creation.
If you'd rather not tweet every 18 minutes, you can always look to advertise on Twitter to drive your audience back to your website. With Twitter for Business, you have a few options:
Promoted Tweets


Promoted Accounts


Promoted Trends
As a small business, we recommend starting with promoted tweets and working your way up. Similar to boosting a Facebook or Instagram post, you can promote a tweet. This ensures the lifespan of your content is longer, seen by more users and secures a spot at the top of your target audience's newsfeed. Twitter recommends including polls or GIFs in promoted tweets as both are sure-fire ways to increase followers, reach and engagement.


TikTok


Last but certainly note least, we spotlight TikTok – a sudden crowd favorite due to the fact that most of the world was locked in their homes in quarantine for so much of 2020. At first, you might think TikTok is just for Gen Z users, dancing along and lip syncing an irritating song. Au contraire, friends. TikTok is quickly proving that it can hang with the heavy-hitters and allow brands to "unleash their creative" side.
Here's the deal (we'll put this bluntly). If you have the creative chops to swing a consistent and engaging TikTok presence, go all in and embrace this quickly growing community. If you're in the camp of "isn't that the app all the kids are using?" you might want to explore TikTok for influencer marketing purposes. Either way, your business can benefit from having a presence on TikTok.
Here's how you can get started:
Download the TikTok app and create a personal account.


Familiarize yourself with the platform. Create a video or two to get the hang of the editing tools and special effects.


Once you know your way around, create a business account.


Start posting your content and lean heavily on hashtags to gain visibility.


Once you start gaining traction and getting some organic traffic to your videos, start thinking about a paid strategy. You might have noticed when you created your business account, you were automatically routed to the "Campaign" tab in the app. Head back in there and start setting up a campaign.
Heads up: there's a lot to be desired in TikTok's audience targeting. As of right now, you can only target location, gender, age and language. Unless you create a custom or lookalike audience using your existing database, you might be reaching users that aren't your ideal customer.
If you know your audience is on TikTok (i.e. you're targeting the under-30 market) and you want to get serious about advertising here, it's time to crack open the wallet – a little more than you would on the other social media platforms. TikTok ads start at $10 per 1000 views and require a minimum spend of $500 per campaign.

Get started using social media for business
We know that processing the top 5 social media platforms for business over the course of one blog post is a lot. If you need to take a day to mull over the decision to start investing in a social media strategy, we get it.
Just don't take too long. The world has gone social and there's no turning back from here. Waiting too long to capitalize on social media marketing will only cost you revenue. Even if you start on a couple platforms until you get the hang of it, you'll be surprised at the website traffic, inquiries and new-found fans you gain in no time at all.