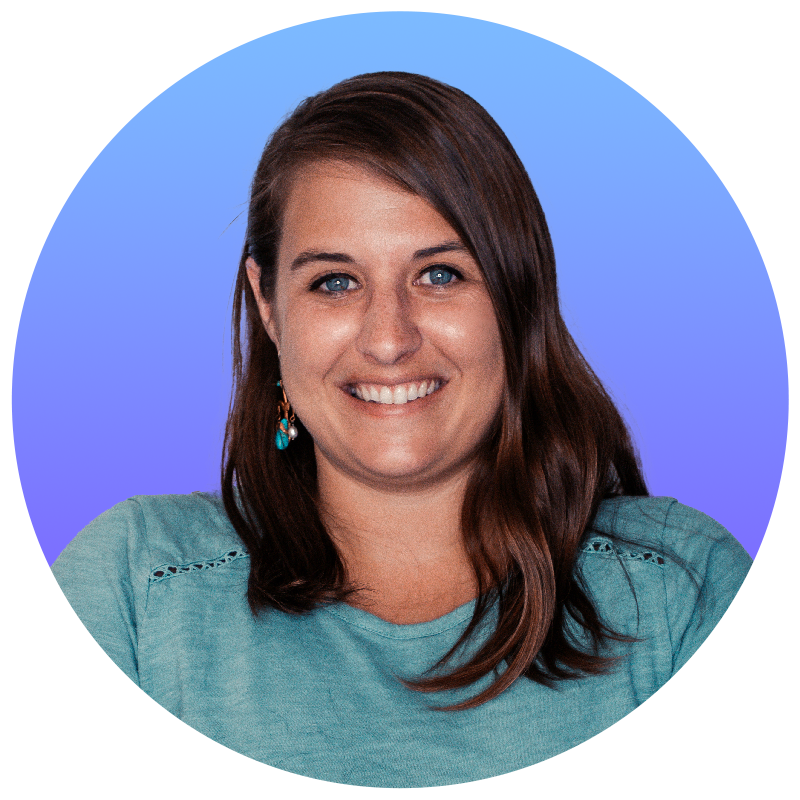 As social media evolves to become more shoppable and more personalized, ecommerce brands like yours have an opportunity to compete with large-scale retailers like never before. Companies that prioritize social media for ecommerce and invest in their strategy, content creation, and account experience will build customer loyalty and engagement. In fact, 84% of customers say the experience a company provides is as important as its products and services.
Today's social media users (currently that number stands at 4.2 billion active users) spend a daily average of 2 hours and 25 minutes on their social accounts. Considering that time is split across an average of 8.4 total social accounts, it can be challenging for direct-to-consumer (D2C) brands to stop the scroll and get customers to click "add to cart."


Dominating social media for ecommerce

You've likely heard many of the standard social media tips for ecommerce brands: post consistently, engage with your followers through multiple different avenues, video posts are popular with fans and platforms, etc. Once you're following these social media basics for small businesses, what can you do to really level up your social performance and more importantly, drive conversions and ultimately sales for your ecommerce business?
Here are 5 important things you can do to master social media as an ecommerce brand, and the secret to doing it all and seeing real results.
Ecommerce social media tip #1: Pick the right platforms.
Although today's online consumer has multiple social media accounts to their name, it's typically a few accounts that get the most attention throughout the day. And determining where your target audience is hanging out online can be easy to identify based on simple demographic information. For example:
Facebook and YouTube users tend to have a high-earning user base, making them great networks for paid advertising.

Millennials and Gen Z lean toward Instagram and YouTube, which means bold branded content will resonate best.

Female Pinterest users far outnumber males, and Pinterest boasts the highest average order value for social shoppers.
Now that you have a general idea of which social media platforms may be best for your business, it's time to dig into the audits and insights offered by your social network. These reports on engagement, reach, and virality of your content can be extremely helpful in determining what types of posts have the best chance of converting your audience.
Successful social media strategies require you to go a step further than how your own posts are performing and take a look at competitive accounts, too.
Look to complementary businesses – for example, if you sell personal care products, look to see what estheticians and other service providers are doing. Ask yourself: How are they connecting with their ideal clientele (who are likely interested in quality personal care products, which you also sell), and how can you use those same tactics to connect with your audience?
Ecommerce social media tip #2: Make your posts shoppable.
Facebook and Instagram are the platform of choice for ecommerce brands for a very simple reason – conversion and shopping is highly considered in their algorithms. So much so that Facebook recently rolled out Shops (which can also be used through Instagram). This mobile-first shopping experience makes it easy for D2C brands to use social media as a direct sales channel. Products can be tagged in posts and fans can purchase right through their app.

Here's how to set up Instagram shopping for your D2C brand.
Ecommerce social media tip #3: Understand then expand your audience.


You're investing in social media, but if you're not learning more about your audience, you're missing a huge opportunity. Surprisingly, only 55% of marketers use social data in order to understand their target audience. If you're trying to reach customers through social media, why not dig deeper into how, why, when, and where they're using Facebook and Instagram?
The fact that nearly half of marketers don't get to know their audience presents a huge opportunity for the social-first ecommerce brands that do invest in a social media strategy.
One simple way to use your audience to reach more customers is through Facebook advertising. Once you understand your current audience, you can create a lookalike audience and target your ad budget directly to these accounts that have an increased likelihood of engaging with your content (and buying your product!).
Ecommerce social media tip #4: Stop creating your own content.
Well, maybe not all of your own content, but savvy ecommerce brands have recognized the value of influencer campaigns and user generated content as a way to round out their feeds and expand their reach.

Wondering if your D2C brand is too small to work with influencers? No, it's definitely not. It's less about size and more about tight alignment between your audience and the influencer's audience. Micro- and nano-influencers (with as few as 1,000 followers) can actually be more valuable partners when it comes to marketing your product because they have highly engaged followings that trust and respond to their product reviews.
Turning to your own fans and followers for content is a successful social media strategy for ecommerce for many of the same reasons. You can get this user generated content (posts, videos, and reviews that are shared on a customer's account and tag your account) by hosting giveaways and using branded hashtags.


Ecommerce social media tip #5: The secret sauce.
Don't neglect the platform insights. Business accounts come with a wealth of audience and post statistics that can help you fine tune your campaigns. The question is, do you have the bandwidth in-house to gather, interpret, and iterate on these insights? It's easy to determine which post was most successful this week, but do you know why? Was it the graphic, or the caption, or a combination of both? Was it a reshare of someone else's content and if so, why did that resonate so well with your audience? This is where many ecommerce brands flounder.
The right social media management solution for your ecommerce brand understands which metrics are most important, how to apply post and platform insights to grow engagement, and how to stay ahead of your competition by leveraging their deep knowledge of the platform with their understanding of your audience.



How we're winning at social media for ecommerce

The most common goals that D2C and ecommerce brands identify when it comes to social media are:
Increasing brand awareness (58%)

Increasing community engagement (41%)
These are excellent goals and can eventually lead to conversions and sales, if you know how to reach them in a cost-effective way. Many D2C ecommerce brands lack the social media expertise to see real results from their accounts. And understandably so! You launched an ecommerce brand because you're passionate about a product and are an expert in sourcing, creating, and perfecting that product. Social media isn't your area of expertise, and that's okay!
Putting social media experts to work on behalf of your business is the secret to mastering social media as an ecommerce brand. A well-rounded team produces the best results, but that means hiring for multiple roles and that's simply not cost-effective for most D2C brands. Forward-thinking ecommerce companies turn to Joybyte to manage their social media strategy from start to finish. With a fully dedicated team working on their behalf, these companies get complete social media expertise – from strategy to design to copy writing and account management – for less than the cost of a single, siloed in-house social media hire.
Partnering with a company that understands both social media and ecommerce is the secret to maximizing the power of each platform for your business.